Monica Prasad
Professor of Sociology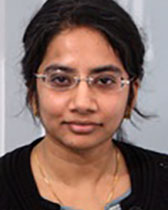 (847) 491-3899
1810 Chicago Ave, Room 327
Office Hours: by appointment only
Area(s) of Interest
Comparative Historical Sociology; Economic Sociology; Political Sociology
Relevant Links
Biography
Monica Prasad's areas of interest are political sociology, economic sociology, and comparative historical sociology. She has written three award-winning books using comparative and historical methods to examine the political economy of the United States and Europe, including the history and divergent trajectories of welfare states, the rise of "neoliberalism," and the origins of distinct patterns of economic growth in different countries and their consequences for redistribution.
Her scholarship has received the Fulbright award, the National Science Foundation Early Career Development Award, the Guggenheim Fellowship, and several other grants and awards.
Her new book,
Problem-Solving Sociology
, is forthcoming from Oxford University Press.
Courses Taught
SOCIOL 324: Global Capitalism Syllabus
SOCIOL 398-1: Senior Research Seminar Syllabus
SOCIOL 476: Global Capitalism Syllabus
SOCIOL 476: Political Sociology Syllabus
SOCIOL 476: Neoliberalism Syllabus
SOCIOL 476: Research Design Syllabus
Books
Starving the Beast: Ronald Reagan and the Tax Cut Revolution; Russell Sage Foundation Press, 2018--
data and calculations
The Land of Too Much: American Abundance and the Paradox of Poverty; Harvard University Press, 2012 -- data and calculations
The Politics of Free Markets: The Rise of Neoliberal Economic Policies in Britain, France, Germany, and the United States;University of Chicago Press, 2006
The New Fiscal Sociology: Taxation in Comparative and Historical Perspective;
Co-edited with Isaac Martin and Ajay Mehrotra; Cambridge University Press, 2009
Publications
The Popular Origins of Neoliberalism in the Reagan Tax Cut of 1981; Journal of Policy History; Cambridge University Press, 2012
Lessons from Environmental Taxes in Europe; Government and Markets (Chapter 11)
Edward J. Balleisen and David A. Moss; Cambridge University Press, 2010
The Origins of Tax Systems; With Kimberly J. Morgan; American Journal of Sociology, 2009
Three Theories of the Crisis; Accounts (ASA) (Essay); Economic Sociology Newsletter, 2009
Symposium on the Politics of Free Markets; ASA Political Sociology, 2007
Why Is France So French?; American Journal of Sociology, 2005
Data
Data and Calculations for Starving the Beast 
Data and Calculations for Land of Too Much
France Interwar Departmental Data
Interviews for "Walking the Line" article
Back to top