Brandon Alston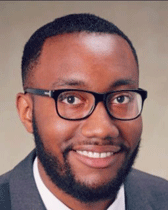 Area(s) of Interest
Sociology of Culture, Surveillance, Crime and Law, Race, Gender, Class, Sexualities, Urban Neighborhoods, Digital Technologies, Qualitative Methods, and Inequalities.
Biography:Brandon Alston is a Doctoral Student in the Department of Sociology at Northwestern University, and an interdisciplinary scholar pursuing graduate certificates in African American Studies and Gender and Sexuality Studies. Prior to Brandon's arrival at Northwestern, he earned bachelor's degrees in Sociology and Religion from Haverford College as well as a master's degree in Management from Wake Forest University.

His research examines the intersections of surveillance, punishment, culture, race, gender, and sexuality. In his master's thesis, he used in-depth interviews and ethnographic observations collected in a Southside Chicago neighborhood to reveal how local policing practices influenced men's appropriation of cellphones to negotiate unwarranted police stops and their social stance in their community. Ongoing research projects center on how the criminal justice system's technologies, practices and personnel pattern gendered and sexual meanings and practices for formerly incarcerated black men.

Brandon is also a Ford Predoctoral Fellow, a Graduate Fellow in Legal Studies, and a Mellon Mays Fellow. His research has been supported by the William T. Grant Foundation, Social Science Research Council, the Institute for Research on Poverty, the American Men's Studies Association and others. Committed to fostering scholarly community across disciplines and generations, Brandon also serves as a Graduate Mentor in the Department of International Studies. Most recently, in 2017, he co-founded the Race & Society workshop, an intellectual community for doctoral students who study race across various disciplines.
Back to top