Laura Acosta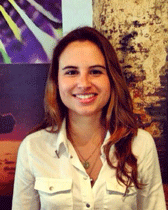 Area(s) of Interest
Peace, War, and Social Conflict, Political Sociology, Cultural Sociology, Comparative-Historical Sociology, Social Networks, Latin America
Current Research
Dissertation: "Social Roots of Perpetual Civil Wars: War Cultures and Civil Conflict in Mexico and Colombia"
Biography
I study the causes of the most persistent and hard-to-solve civil wars across the world. My dissertation project looks both across and inside civil wars to investigate why some civil wars perpetuate, and to expose the factors that lead to their self-reproduction. Using evidence from historical archives and a combination of text and network analysis, I examine why, in the aftermath of bi-partisan conflict, relatively better peace-building efforts in Colombia led to the perpetuation of the conflict, while Mexico sustained peace for the remainder of the twentieth century.

Previous empirical projects also include a study of the 2016 peace plebiscite in Colombia to understand how the interplay of objective and subjective victimization shapes preferences for conflict resolution.

Laura holds master's degrees from both Northwestern and the University of Chicago and a bachelor's degree in Management and Organizations from the Universidad de Los Andes in Bogotá, Colombia. Prior to graduate study, Laura worked as a consultant for private business consulting firms in Chicago and Bogotá, as well as a manager of business strategy and performance for one of the largest airlines in Latin America.
Back to top