Magda Boutros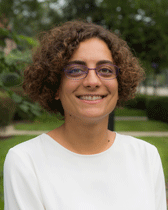 Area(s) of Interest
Law & Society; Social Movements; Criminology; Race, Gender, and Class
Current Research:
Dissertation: "The True Color of Police Violence: How Activists produce knowledge about racialized policing in colorblind France"
Publications:
Peer-reviewed articles
2018. "A multi-dimensional view of legal cynicism: Perceptions of the Police Among Anti-harassment Teams in Egypt", Law & Society Review, Volume 52, Issue 2, pp. 368-400.
2017. "Place and Tactical Innovation in Social Movements: The Emergence of Egypt's Anti-Harassment Groups", Theory and Society Volume 46, Issue 6, pp. 543-575.
2017. "Enjeux de la sécurité dans un espace révolutionnaire autonome: Les équipes d'intervention contre les agressions sexuelles place Tahrir", Mouvements 2007/3, No 92.
Book chapters
2010. "Criminal Law and the Rights of the Child in Egypt" in Abiad, N. and Zia Mansoor, F. Criminal Law and the Rights of the Child in Muslim States: A Comparative and Analytical Perspective, British Institute of International and Comparative Law, London.
2009 (with Sébastien Roché and Guillaume Roux). "Public Insecurities and Confidence in Justice in France" in Jokinen et al. (ed.) JUSTIS Project Working Papers Review of Need: Indicators of Public Confidence in Criminal Justice for Policy Assessment, European Institute for Crime Prevention and Control, Publication Series No. 59, Helsinki.
Back to top