Marie Laperriere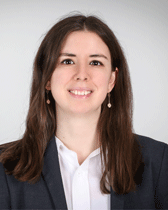 Advisor(s): Orloff
Entry Cohort: Fall 2013
Area(s) of Interest
Criminal Justice; Public Policy; Law and Society; Race, Class, and Gender; Gender and Sexuality; Gender-Based Violence
Current Research:
My dissertation, Defining Struggles: Treatment Programs and the Limits of Domestic Violence Policy explores how the American criminal justice and welfare systems address domestic violence, focusing on interventions with convicted perpetrators. Across five empirical chapters, I provide evidence against the widespread misconception that the state has largely ignored the problem of domestic violence and offer a novel understanding of how and why state interventions have failed to protect victims.

This research is based on three types of data. First, a historical analysis of policy documents, service provider reports, and domestic violence scholarship going back to the 1960s reveals how legal and political institutions have progressively redefined domestic violence to fit the goals of the criminal justice and welfare systems. Second, ethnographic fieldwork at two agencies providing treatment programs for convicted perpetrators in Illinois, combined with interviews with program facilitators, demonstrate that interventions with perpetrators rely on a conception of domestic violence as both criminal and medical, and as treatable through behavioral interventions. I use the case of treatment programs to show how this understanding of domestic violence fosters the institutional erasure of victims and legitimizes interventions that are inherently unequal. Third, a series of life interviews conducted with convicted perpetrators involved in treatment programs illustrates how perpetrators adapt and resist state discourses. I find that while interventions encourage them to understand their violent behavior as the symptom of a psychological condition, perpetrators complicate this narrative by emphasizing how a range of social conditions and events shaped their trajectories with violence.
My dissertation research was supported by the Social Sciences and Humanities Research Council of Canada, the Dispute Resolution Research Center at the Kellogg School of Management, the Buffett Institute for Global Affairs, and the Sexualities Project at Northwestern.
Publications: 
Refereed Journal Articles
Laperrière, Marie, Ann Shola Orloff and Jane Pryma. 2019. "Commodification, Vulnerability, Risk: Gendered Social Policy Developments in the United States, 1980-2018." Journal of International and Comparative Social Policy 35(1): 41-58.                                                                                                          

McCall, Leslie, Derek Burk, Marie Laperrière, and Jennifer A. Richeson. 2017. "Exposure to rising inequality shapes Americans' opportunity beliefs and policy support. " Proceedings of the National Academy of Sciences 114 (36): 9593-9598.

Laperrière, Marie and Eléonore Lépinard. 2016. "Intersectionality as a tool for social movements: Strategies of inclusion and representation in the Québécois women's movement." Politics 36(4): 374-382.   

Book Chapters
Orloff, Ann Shola and Marie Laperrière. In Press. "Gender." In Oxford Handbook of Comparative Welfare States edited by Daniel Béland, Stephan Leibfried, Kimberly Morgan, Herbert Obinger and Christopher Pierson. Oxford and New York: Oxford University Press.                                                                                                                

Laperrière, Marie. 2019. "Paradoxes of intersectional practice: Race and class in the Chicago anti-violence movement." In Intersectionality in Feminist and Queer Movements: Confronting Privileges edited by Elizabeth Evans and Eléonore Lépinard, 219-235. London: Routledge.                                                                                             

Laperrière, Marie and Ann Shola Orloff. 2019. "Learning from Feminist Scholarship on the Welfare State." In Globalizing Welfare: An Evolving Asian-European Dialogue edited by Sven Hort, Stein Kuhnle and Per Selle, 269-285. Cheltenham, UK: Edward Elgar.

Laperrière, Marie and Ann Shola Orloff. 2018. "Gender and Welfare States." In Handbook of the Sociology of Gender edited by Barbara Risman, Carissa Froyum and William Scarborough, 227-244. New York: Springer Press.

Other Publications
Laperrière, Marie and Kartikeya Bajpai. 2020. "Bodies in Places: Addressing Domestic Violence in a Pandemic" Contexts.

Laperrière, Marie and Ann Shola Orloff. 2018. "Gender and Welfare States. " In Wiley Blackwell Encyclopedia of Sociology, edited by George Ritzer, J. Michael Ryan and Betsy Thorn. Hoboken, NJ: Wiley-Blackwell. 

 



Back to top