Melike Arslan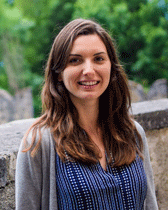 Area(s) of Interest
Economic Sociology, Global and Transnational Sociology, Legal Studies, Political Sociology, and Comparative-Historical Methods
My research broadly investigates questions around economic globalization, legal/institutional change and diffusion, international organizations, professional networks and expertise systems, and the Global South, using methods of comparative-historical, ethnographic and statistical research methods.
My dissertation studies competition (antitrust) laws, which are the main "rules of the game" for businesses competing in market economies. I explore how these rules have changed in the last four decades to sustain problems of corporate bigness and monopolization under the increasing liberalization and connectedness of national markets, and what roles intellectual ideas, business interest representation and globally connected expert groups played in these changes. This research is based on extensive archival research in the US, over 100 interviews with competition law and policy experts around the world, and multiple forms of original quantitative data on competition law enforcement in four national jurisdictions (the US, the EU, Mexico and Turkey).
Publications: 
Arslan, M. (2020). Differentiating and connecting indicators: The quality and performance of law in the World Bank's Doing Business Project. International Journal of Law in Context, 16(1), 17-38. doi:10.1017/S1744552320000026
Carruthers, B. G., & Arslan, M. (2019). Sovereignty, law, and money: new developments. Annual Review of Law and Social Science, 15, 521-538.
Back to top