Tina Law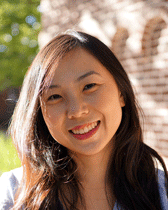 Area(s) of Interest
Urban Inequality, Race and Ethnicity, Contentious Politics, Computational Methods, Text as Data
Biography
Tina Law is a Ph.D. candidate in sociology at Northwestern University, where she primarily uses computational and quantitative methods to study urban inequality, race and ethnicity, and political behavior in the U.S. Her dissertation uses archival data and computational and qualitative text analysis methods to examine the 1967 Detroit Rebellion and its long-term social and political impact on Detroit residents. Her other research projects include a study investigating the implications of homesharing through privately-owned online platforms like Airbnb for neighborhood racial inequality, and a collaborative study investigating the digital communication strategies of elected leaders during political crises. She is a National Science Foundation Graduate Research Fellow and a Graduate Research Fellow with the Northwestern Neighborhood and Network Initiative. For the 2021-2022 academic year, she will be a Visiting Democracy Fellow with the Harvard Ash Center for Democratic Governance and Innovation.

She is also the co-creator of varyCSS.org, a web-based initiative that curates crowdsourced tools to ensure that the growing field of computational social science is antiracist and feminist. These tools include an ever-growing "experts database" that showcases the work of emerging scholars who identify with groups that are currently underrepresented in the field.

Tina received M.A. and M.Phil. degrees in sociology from Yale University. Prior to her graduate studies, she evaluated programs and policies focused on addressing racial disparities in health, K-12 education reform, gender-based violence, and growth and sustainability among minority-led organizations, and she provided research support to nonprofit organizations engaged in local community organizing efforts. She is a proud first-gen student originally from Sacramento, California with roots in Vietnam and Hong Kong.
Back to top