Yannick Coenders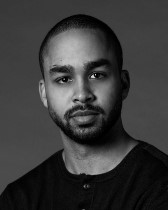 Area(s) of Interest
Race, Violence, Urban Sociology, Cultural Sociology, Political Sociology, Historical Sociology
Current Research:
Dissertation: "Dispersal: How Western Cities came to Oppose Non-White Residential Concentration Post-WWII"
My dissertation asks why, despite its long colonial tradition, Western cities came to oppose the spatial segregation and concentration of non-white populations in the latter half of the twentieth century. Attentive to shifts in urban politics, liberal race discourse, and migration patterns, I examine emergent policies of population dispersal in Birmingham (UK) and Rotterdam (NL). This study dismantles the myth that local governments broke with a centuries-long practice of concentrating non-whites to undercut racism. Instead, the introduction of dispersal polices resulted from attempts appease white constituencies, suppress the visibility of non-white populations, and stifle antiracist resistance.
Publications: 
Balkenhol, Markus and Yannick Coenders. 2021. "Metahistory as Diaspora Practice: Mobilising the Dutch Black Radical Tradition." Journal of Ethnic and Migration Studies 47(18): 4256–68.
Chauvin, Sébastien, Yannick Coenders, and Timo Koren. 2018. "Never Having Been Racist: Explaining the Blackness of Blackface in the Netherlands." Public Culture 30(3): 509–26.
Coenders, Yannick, and Sébastien Chauvin. 2017. "Race and the Pitfalls of Emotional Democracy: Primary Schools and the Critique of Black Pete in the Netherlands." Antipode 49(5): 1244-1262.
Back to top