Beth Redbird
Assistant Professor of Sociology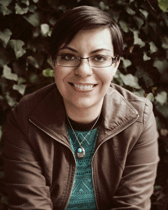 (847) 467-3985
1810 Chicago Avenue, Room 121
Office Hours: Tuesdays and Thursdays 5:00-5:30pm
Area(s) of Interest
American Indian Wellbeing, Affluence, Social Interaction, and Survey Methodology
Relevant Links
Biography
Beth Redbird is an Assistant Professor in the Department of Sociology at Northwestern University.  She is also a faculty fellow with the Institute for Policy Research and the Center for Native American and Indigenous Research.  Her work focuses on how between-group boundaries impact interaction, conflict and inequality.  Boundaries can be as formal as borders between nations, or as informal as cultural differences. Whether they are geographical, political, legal, or social, boundaries create inequality because limit the free flow of resources; restrict knowledge and ideas; and draw distinctions between 'us' and 'them'. Her current work focuses on two areas:(1) The ways in which modern settler-colonial boundaries constrain and influence native nations; (2) The flow of human movement within and between spaces.
Research Projects:
The Unending Frontier
The concept of invisible walls, restricting movement for people of color, is not new.  'Ghettoes', 'barrios', 'Chinatowns', and Reservations are all such spaces.  Borderlands, the settled lands that touch Indian Country, are not just boundaries at the edges of an empire.  They are sites of economic and resource exchange, information sharing, cultural intermixing, and power contestation.  Sociologists often think of such spaces of exchange and interaction as increasing understanding and cultural growth.  But reservations are places of the unfinished settler project, and so borderlands become places of territorialized political contestation. 
This is the argument put forth here:  With territory comes sovereignty and legal jurisdiction, and because the maintenance of territorial distinctions is critical to the ongoing structure of settler-colonialism, so are ongoing jurisdictional disputes that continually enforce a segregated order. 
The Tribal Constitutions Project
Tribal sovereignty has consequences for tribal culture, member well-being, and even tribal survival.   The development of tribal constitutions—and sovereign status through constitutionalism—is poorly understood.  Certain tribes constitutionalized early, seeking to protect their interests, but the 1871 Dawes Act intentionally sought to erode tribal sovereignty through assimilation.   It was not until 1934, with the passage of the Indian Reorganization Act (IRA), repealing the Dawes Act, that tribes were actively encouraged to adopt constitutions. 
The Tribal Constitutions Project examines the evolution of tribal sovereignty though constitutionalization.  We have gathered more than 2,000 tribal constitutions passed between 1934 and 2020, to study the structures of self-governance in the development of tribal sovereignty.
Human Movement Inequality
Human interaction matters for well-being.  Interacting frequently, particularly with a diverse collection of others, makes us more tolerant, increases information flow, improves mental and physical health, and increases labor market participation.  
The benefits of diverse interaction develop in two ways.  First, social isolation is detrimental.  Those with less social interaction experience more stress, have lower health outcomes, and are more likely to be hurt or die during periods of significant social disruption.  Second, homophily, the tendency to associate with people who are similar to us, is also problematic as it reduces our access to resources, makes us less empathetic, and reduces generosity. 
We are our best selves when we interact with diverse others.
This project utilizes anonymous GPS data to develop measures of the frequency, depth, and diversity of modern interactions.  We have four primary goals: (1) describe the patterns of human interaction prior to the pandemic; (2) understand the inequality consequences of these patterns; (3) map and explore changes in human interaction during the pandemic; and (4) monitor pandemic recovery to understand the 'new normal'.
Courses Taught
SOCIOL 201: Social Inequality: Race, Class, & Power Syllabus
SOCIOL 277: Intro to Native Studies
SOCIOL 345: Class and Culture Syllabus
SOCIOL 476: Design and Analysis of Surveys Syllabus
SOCIOL 476: Indigeneity and Settler Colonialism
Recent Publications
Redbird, Beth, Laurel Harbridge-Yong, and Rachel Davis Mersey. Forthcoming. The Social and Political Impact of COVID-19 in the United States: An Introduction. The Russell Sage Foundation Journal of the Social Sciences.
Red Bird, Beth. 2022. The Current State of Native American Inequality. In Social Stratification, Fifth Edition, edited by edited by David B. Grusky, Nima Dahir, and Claire Daviss. Forthcoming.
Chang, Serina*, Emma Pierson*, Pang Wei Koh*, Jaline Gerardin, Beth Redbird, David Grusky and Jure Leskovec. 2021. Mobility network models of COVID-19 explain inequities and inform reopening. Nature 589: 82–87.
Select Media Coverage: Northwestern's 14th highest reaching story in traditional media in 2020, earning more than 250 mentions for a reach of 35.4 million (source: Northwestern Global Communications). Top outlets include Bloomberg; CBS News; CNN; CNN Anderson Cooper 360; NBC News; The New York Times; and The Wall Street Journal.
Wiggs, Devin* and Beth Redbird. 2021. The Impact of Monopolization and Rent-Seeking on Inequality. In Inequality in America: Causes and Consequences of the Rich-Poor Divide, edited by Robert S. Rycroft. ABC-CLIO.
2020.  Redbird, Beth and Angel A. Escamilla-Garcia*. "Borders Within Borders: The Impact of Occupational Licensing on Immigrant Incorporation." Sociology of Race and Ethnicity 6(1): 22-45.
* Graduate Student Co-Authors
Back to top