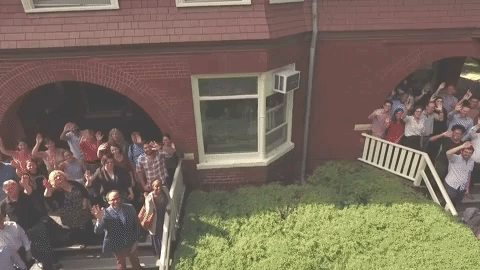 First-Year Focus
Welcome to Sociology! 
If you are a first-year student who is mulling over his or her options, you have come to the right place! Please take a moment to check out what Sociology is, find out what kinds of courses you can take, learn how to major or minor in Sociology, catch a glimpse of what kinds of projects our current students are doing, and get a preview what graduates of our program can do with their degrees in the real world.
Our program is challenging but flexible, and many of our majors combine Sociology with a major or a minor in another department or program. Some students think of Sociology as a program that allows them the intellectual freedom to explore their true interests during their college years, while other students think of the program as a way to supplement or complement another course of study. There are almost as many ways to incorporate Sociology into a Northwestern education as there are Northwestern undergraduates!
Have a look around, and please feel free to get in touch with me if you find yourself asking questions that our website cannot answer.
Thanks for your interest!
Karrie Ann Snyder
Director of Undergraduate Studies
karrie-snyder@northwestern.edu
What is Sociology? 
There are a lot of different ways to define sociology.  A good, working definition is that sociology is the systematic study of social groups. Sociologists are interested in studying how and why different social groups originate and change; how members of different social groups interpret their own identity and the world around them; and how different social groups influence a range of economic, political, and cultural outcomes. Sociology is one of the social sciences, but it has a distinctive way of understanding the world. For a fuller discussion, click here.
Good Classes for First-Year Students
A great class for students wanting to get a bit of exposure to sociology is Introduction to Sociology (SOCIOL 110-0). All of our 200-level classes are completely appropriate as well. On occasion, first-year students will take 300-level courses. 
For a complete list of courses offered visit the undergraduate courses page.
Questions?

Questions about majoring or minoring in sociology can be sent to sociol@northwestern.edu. You can also consult with our undergraduate advisers, whose office hours are posted. Back to top