Where Are They Now?
NU Sociology's former graduate students have achieved success in diverse academic and non-academic positions after graduating from our PhD program.  The following is a small selection of some of our many notable alumni.
---
Kofi Takyi Asante (Sociology PhD, Northwestern University, 2016)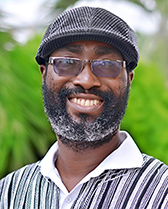 Kofi Takyi Asante is a Senior Research Fellow at the Institute of Statistical, Social and Economic Research (ISSER) at the University of Ghana. His research lies at the intersection of political, economic, and historical sociology. His substantive research areas include state formation, citizenship, and development. His research over the years have focused on exploring the emergence, transformations, and contemporary character of the Ghanaian state, as well as the implication of these political economy trends on citizenship and civic engagement. His publications have appeared in African Economic History, Ghana Studies, and International Journal of Politics, Culture, and Society, among others. He is a member of the Editorial Board of Ghana Studies; an Editorial Committee member of the Child Marriage Information Portal of the Ministry of Gender, Children, and Social Protection (MoGCSP); and, until recently, a part-time Senior Research Fellow at the Institute for Democratic Governance (IDEG). He has consulted for many local and international organisations, including UNDP, Open Government Partnership (OGP), CAMFED Ghana, International Budget Partnership (IBP) among others. He studied at the University of Ghana, the London School of Economics and Political Science, and Northwestern University. Before joining ISSER, he was a postdoctoral fellow at the Institute for Advanced Study in Toulouse (IAST).
---
Corey Fields (Sociology PhD, Northwestern University, 2011)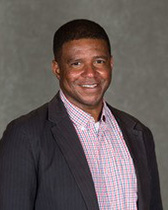 Corey Fields is currently an Associate Professor and the Idol Family Chair in the Department of Sociology at Georgetown University. He received his Ph.D. in 2011 from Northwestern University. As a graduate student, Corey was Social Psychology Quarterly's Graduate Editorial Assistant to Gary A. Fine. Immediately after graduate school, he was an Assistant Professor of Sociology at Stanford University. His research explores the role of identity – at both the individual and collective level – in structuring social life, and contributes to the ongoing analysis of the relationship between identity, experience, and culture. His work draws on a cultural perspective – across a range of methodological approaches – that emphasizes the role of meaning and recognizes that identities are enacted in specific social contexts.
Professor Fields is the author of Black Elephants in the Room: The Unexpected Politics of African-American Republicans, which uses the experiences of African-American Republicans to explore the dynamic relationship between race and political behavior in contemporary U.S. politics. He has also published research in Sociological Forum, Social Psychology Quarterly, Social Currents, and Cultural Sociology. Currently, Corey is working on a few new projects. One project interrogates the relationship between social and profession identity through the experiences of African Americans in the advertising industry. Another uses interviews from the American Voices Project (on which he is a Primary Investigator) to examine racial differences in individuals' experiences of the COVID-19 pandemic and protests against police injustice. A third project analyzes public organizational statements about COVID-19 and police violence.
---
Nicole Gonzalez Van Cleve (Sociology PhD, Northwestern University, 2011)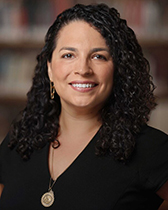 Nicole Gonzalez Van Cleve is an Associate Professor in the Department of Sociology at Brown University and an affiliated scholar with the American Bar Foundation in Chicago, IL.  She is the award-winning author of the book, Crook County: Racism and Injustice in America's Largest Criminal Court. Crook County won 11 awards or finalist distinctions for its contribution to the areas of sociology, law, criminal justice, media and social justice including the discipline's highest book honor, The American Sociological Association's Distinguished Book Prize. In the area of publishing, Crook County is a two-time Prose Award Winner (For Excellence in Law and Legal Studies and for Excellence in Social Sciences) and a Silver Medalist awarded by the Independent Publisher Book Awards. In the area of social justice, Crook County was a finalist for an NAACP Image Award in the category of "Outstanding Literary Work - Debut Author" and a Finalist for the National Council on Crime and Delinquency's Media for a Just Society Award. 
Her new book, The Waiting Room, (Amazon Original Stories) examines life around the Cook County Jail and how the suffering - caused by pretrial incarceration - extends beyond the cages and into the communities.  Gonzalez Van Cleve is a prolific public scholar and has contributed articles to The New York Times, The Atlantic, NBC News, Crain's Chicago Business, and CNN.  Her legal commentary has been featured on NPR, NBC News, CNN, and MSNBC's The Rachel Maddow Show.  
Professor Gonzalez Van Cleve's research is motivated by a central concern: theoretically challenging conventional paradigms driving the study of race and racism and placing these concerns squarely in the mainstream of sociology as well as the sub-fields of law, organizations and cultural sociology. Overall, she imports a cultural theoretical perspective (rooted in cultural sociology) to the study of discretion and bias in organizations and show how these dynamics affect the law. Substantively, her research addresses the equitability of laws, the creation of racial meaning, and the 'consumer experience' of criminal justice institutions. She applies a range of methodological and analytic approaches, which include traditional ethnography, comparative ethnography, content analysis, historical/archival work, and innovative large-scale, semi-structured fieldwork. 
Van Cleve received her Ph.D. in Sociology from Northwestern University where she was a legal studies fellow. She received her B.A. (political science) and M.A. (sociology) from Northwestern University where she was awarded the Farrel Grant for Public Policy and the Badesch Fellowship from the Chicago Appleseed Fund for Justice. Prior to receiving her Ph.D., Van Cleve served in The Office of the Chief of Staff at the White House during the Clinton Administration and subsequently worked for five years as a Consumer Brand Planner for Leo Burnett, USA.  She is the former Research Director for Chicago Appleseed Fund for Justice - a policy/nonprofit organization that specialized in legal advocacy. 
---
Jeff Kosbie (Sociology PhD, Northwestern University, 2015)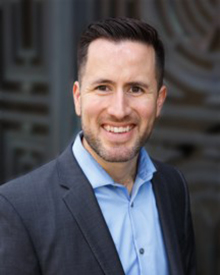 Jeff Kosbie is a class-action attorney at Gibbs Law Group LLP in Oakland, California, where he represents consumers and employees harmed by corporate misconduct. His legal work primarily involves consumer privacy, data breaches, and wage-and-hour claims (i.e., failure to properly pay employees for all time worked). He has also represented transgender employees in employment discrimination issues, and he has represented victims of sexual assault. In addition to his litigation, Dr. Kosbie serves as Treasurer of both Bay Area Lawyers for Individual Freedom ("BALIF") and the BALIF Foundation, and he has previously served as co-chair of BALIF. He is also on the executive committee of the Litigation Section of the California Lawyers Association. Dr. Kosbie has been recognized for his work to expand diversity, equity, and inclusion, both within the legal profession and the broader society. In 2021, Dr. Kosbie was recognized as one of the 40 Best LGBTQ+ Lawyers Under 40 by the National LGBTQ+ Bar Association, and in 2019, Dr. Kosbie was honored with a Unity Award by the Minority Bar Coalition. He has also been recognized as a Rising Star by Northern California Super Lawyers.
 Since graduating from Northwestern University with his PhD and JD, Dr. Kosbie has worked in various capacities that have allowed him to bring together his combination of legal and sociological skills to pursue social justice. He previously worked as a staff attorney for the Ninth Circuit Court of Appeals and served as the multidistrict litigation clerk for Judges Lucy Koh, Beth Freeman, and Edward Davila of the Northern District of California. Before that, Dr. Kosbie was part of the Equal Access to Health Program at Positive Resource Center in San Francisco, where he assisted individuals with HIV and mental health disabilities in accessing health care and represented them in Social Security disability cases. Dr. Kosbie has continued to present on issues related to LGBTQ+ rights and diversity in the legal profession at various professional seminars and publications.
---
Gemma Mangione (Sociology PhD, Northwestern University, 2016)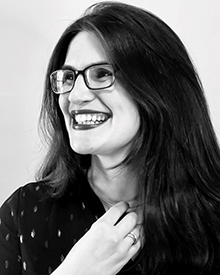 Gemma Mangione is a Senior Qualitative User Experience Researcher at AnswerLab where she currently leads a11y studies and supports broader diversity, equity, and inclusion (DEI) research strategy. As a research consultancy, AnswerLab is focused on centering user needs and interests in all foundational, concept, and usability studies conducted on behalf of companies around the globe. Trained as a sociologist, Gemma specializes in observation-based, interview, and desk research methods. She brings her sociological imagination and more than a decade of teaching experience to her work at AnswerLab, and with it her commitment to maximizing usability and experience for people of all abilities, to the greatest extent possible, without adaptation.
Prior to joining AnswerLab, Gemma spent five years as full-time faculty in a graduate arts management program where she created and led curriculum in accessibility and inclusion, program evaluation and data management, and research design. Concurrently she served as a consulting analyst for a research, strategy, and evaluation firm supporting museum clients. There she spearheaded remote and on-site audience research, exhibition prototype testing, organizational rebranding initiatives, and remedial and summative program evaluations. Gemma also contributed to firm-wide efforts to support clients interested in sharing their research findings with a broader community of practice, including in peer-reviewed and conference outlets.
Gemma's academic research draws on five years of ethnographic and interview-based research on how nonprofit cultural organizations design, develop, and assess programs for people with disabilities. A national fellowship from the American Association of University Women funded this research in the writing stage; portions of the work have also been published in peer-reviewed journals including Poetics, Museum & Society, and The Sociology of Health and Illness,. She holds a B.S. in Journalism and Art History, an M.A. in Sociology, and a Ph.D. in Sociology, all from Northwestern University.
---
Sakhile Matlhare (Sociology PhD, Northwestern University, 2017)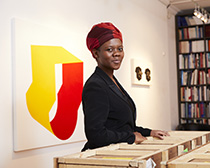 Sakhile Matlhare is co-founder and art director of Sakhile&Me an art exhibition and research space based in Frankfurt, Germany. Sakhile received a Bachelor of Arts degree from Hamilton College, a Master of Arts degree from the University of Sydney and a Ph.D. in Sociology from Northwestern University before deciding to trade in a life in the academy to open an exhibition and research space inspired by artists she met during her doctoral fieldwork. In her earlier years Sakhile worked as a freelance muralist and as a photo archivist for the Alumni office at her high school (Maru-a-Pula), experiences that continue to influence a path through which art making becomes a viable platform and vehicle for learning, doing self-work and investigating the possibilities and limitations of studying, living and working abroad. Sakhile runs the space with her partner, Daniel Hagemeier, who is a self-taught web developer and graphic designer with experience working as a freelance journalist. 
---
Alka Menon (Sociology PhD, Northwestern University, 2018)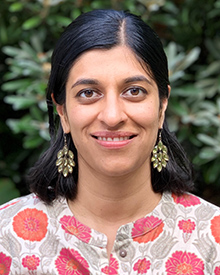 After receiving her PhD from Northwestern in 2018, Alka Menon joined Yale University as an assistant professor of sociology (with affiliations at the Macmillan Center for Area and International Studies and the Council on Southeast Asian Studies). She researches the intersection of culture, medicine, and technology, and teaches classes on the sociology of health and illness, sociological methods, and race, technology and medicine. Menon's first book, Refashioning Race: How Global Cosmetic Surgery Crafts New Beauty Standards, compares how cosmetic surgeons in two distinct multiracial societies - the United States and Malaysia - decide what constitutes an appropriate "look" for patients. In Refashioning Race, she argues that cosmetic surgeons reshape race both literally (on their patients' bodies) and at the level of broader culture. Drawing on medical journal articles, conference presentations and interviews with cosmetic surgeons and patients, the book built on Menon's dissertation research. It will be published by the University of California Press.
Menon has started another major research project on how AI is changing medical practice. She is a principal investigator on an interdisciplinary, National Science Foundation-funded study that investigates how stakeholders, from software designers to users, decide whether and how to trust AI-supported software systems in healthcare.
---
Mikaela Rabinowitz (Sociology PhD, Northwestern University, 2010)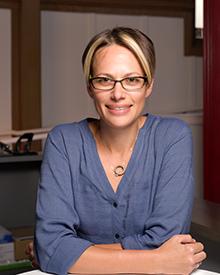 Mikaela Rabinowitz began working on applied policy research while she was still in graduate school, participating as an analyst on the Illinois Disproportionate Justice Impact Study examining racial disparities at different stages in Illinois's criminal justice system. After completing her PhD, Mikaela began working at that National Center for Youth Law (NCYL), in Oakland, CA. As a Juvenile Justice Policy Advocate, Dr. Rabinowitz's work focused on identifying opportunities to divert young people from the juvenile delinquency system and to minimize the use of confinement for young people who were system-involved. Since then, Dr. Rabinowitz has worked in a number criminal and juvenile justice research and advocacy positions, including most recently serving as the Director of Data, Research, and Analytics for the San Francisco District Attorney's Office under former District Attorney Chesa Boudin. In this role, Dr. Rabinowitz led all DA's Office data and research projects, supporting DA Boudin's initiatives to reduce the footprint of the criminal justice system and to address racial disparities therein.
In 2021, Dr. Rabinowitz published Incarceration without Conviction: Pretrial Detention and the Erosion of Innocence in American Criminal Justice. Based on her dissertation research conducted while at Northwestern University, this book argues that the Supreme Court's increasingly narrow interpretations of the presumption of innocence and due process protections for pretrial defendants, and the corresponding increase in pretrial detention, have fundamentally undermined the meaning and value of innocence in the criminal justice system.
---
Robert Vargas (Sociology PhD, Northwestern University, 2012)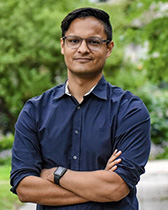 Robert Vargas is a social scientist interested in research on cities, law, and race. His writing and teaching focus on identifying the political-economic forces shaping neighborhood conditions and city responses to social problems. His multi award-winning book "Wounded City: Violent Turf Wars in a Chicago Barrio" brought a political analysis to the study of urban violence by showing how ward redistricting shaped block-level violence in the Little Village neighborhood of Chicago. His second book "Uninsured in Chicago: How the Social Safety Net Leaves Latinos Behind" (NYU Press) is a longitudinal and intersectional ethnography of uninsured Chicagoans' experiences with the Affordable Care Act. He has also published in a variety of journals such as Social Problems, Criminology, and the Sociology of Race and Ethnicity. Professor Vargas has won numerous awards such as the CAREER award from the National Science Foundation, the New Scholar Award from the American Society of Criminology, and the David Heoft Award for Newly Tenured Faculty at the University of Chicago. His research has been featured in numerous media outlets such as NBC News, Telemundo, Univision, the Chicago Tribune, Chicago Magazine, and National Public Radio.
Professor Vargas leads the UChicago Justice Project, a research group devoted to institutional change in cities. The Justice Project is pursuing three multi-city research projects: first, on the effects of redistricting on spatial inequality, second, on block-level historical trajectories of homicide in Chicago, New Orleans, and San Francisco from 1870 to the present, and third, the political economy of policing.​
---
Stefan Vogler (Sociology PhD, Northwestern University, 2018)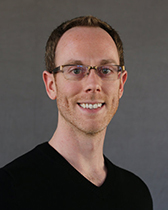 Since graduating from Northwestern, Stefan Vogler has held two postdoctoral positions, first as a Chancellor's Postdoctoral Fellow in the Department of Criminology, Law and Society at the University of California, Irvine, and subsequently as a Weinberg Postdoctoral Fellow in Legal Studies at Northwestern University.
He currently works as a research scientist at NORC at the University of Chicago, where he develops and leads research projects that focus on law and crime in relation to gender and sexuality. At NORC, Dr. Vogler is the principal investigator on an NIJ-funded study focused on understanding LGBTQ experiences with and attitudes toward law enforcement.
---
Back to top