Robert Nelson
Professor of Sociology and MacCrate Research Chair at the American Bar Foundation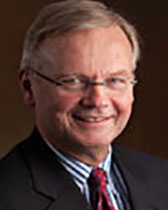 (847) 491-3203
1810 Chicago Avenue, Room 321
Office Hours: By Appointment
Area(s) of Interest
Sociology of Law, Professions, Inequality
Relevant Links
Biography
Nelson is a leading figure in research on the legal profession and anti-discrimination law. He is the author or editor of nine books, most recently
Rights on Trial: How Workplace Discrimination Law Perpetuates Inequality
(forthcoming U of Chicago Press), with Ellen Berrey and Laura Beth Nielsen. He has held several significant administrative positions, including Director of the American Bar Foundation, Founding Director of the Center for Legal Studies, and Chair of the Department of Sociology. He has been recognized with a Fellowship at the Center for Advanced Study in the Behavioral Sciences, membership in the Sociological Research Association, membership on the board of the General Social Survey, Chair of the Sociology of Law Section of the ASA, the Distinguished Publication Award of the ASA. He currently is directing the After the JD Study of Lawyer Careers and the Future of Latinos Project.
Books
Legalizing Gender Inequality:  Courts, Markets, and Unequal Pay for Women in America.  
(with William P. Bridges) Cambridge University Press, 1999.-winner of five book awards.
Diversity in Practice: Race, Class, and Gender in Legal and Professional Careers.
(edited with Spencer Headworth, Ronit Dinovitzer, and David Wilkins) Cambridge University Press, 2016.
Rights on Trial: How Workplace Discrimination Law Perpetuates Inequality
(with Ellen Berrey and Laura Beth Nielsen) U. of Chicago Press, Forthcoming.
Global Perspectives on the Rule of Law
(with James J. Heckman and Lee Cabatingan), Routledge-Cavendish, 2010
Urban Lawyers: The New Social Structure of the Bar
(with John P. Heinz, Rebecca L. Sandefur, and Edward O. Laumann),
University Chicago Press, 2005
Handbook of Employment Discrimination Research: Rights and Realities
(with Laura Beth Nielsen), Springer, 2005
Courses Taught
Legal_St 207/SOCIOL 227: Legal Studies Research Methods Syllabus
SOCIOL 318: Sociology of Law Syllabus
Publications
After the JD III: Third Results from a National Study of Legal Careers
(with Ronit Dinovitzer, Bryant Garth, Gabriele Plickert, Rebecca Sandefur, Joyce Sterling, and David Wilkins) American Bar Foundation and NALP Foundation for Law Career Research and Education (2014).
Amy Myrick, Robert L. Nelson, and Laura Beth Nielsen, "Race and Representation: Racial Disparities in Legal Representation for Employment Civil Rights Plaintiffs, "
15 New York University Journal of Legislation and Social Policy 705-759 (2012).
Experiencing Discrimination: Race and Retention in America's Largest Law Firms
(with Monique R. Payne-Pikus and John Hagan), Law & Society, 2010
Individual Justice or Collective Legal Mobilization: Employment Discrimination Litigation in the Post-Civil Rights United States
(with Laura Beth Nielsen and Ryan Lancaster), Journal of Empirical Legal Studies, 2010
After the JD II: Second Results from a National Study of Legal Careers
(with Ronit Dinovitzer, G. Plickert, R. Sandefur, and  Joyce Sterling),
American Bar Foundation and The NALP Foundation for Law Career Research and Education, 2009
Are We There Yet?: Empirical Research and the Predicted Demise of Large Law Firms: An Introductory Essay, American Bar Foundation,
Georgetown Journal of Legal Ethics, 2009
Back to top