Albert Hunter
Professor of Sociology Emeritus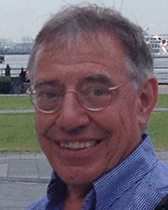 Office Hours: by appointment only
Area(s) of Interest
Multimethod Research, Rhetoric and Literature, Urban Sociology
Relevant Links
Biography
Professor; Ph.D. University of Chicago 1970, B.A. Cornell University 1964. Areas of interest include urban sociology, community, civil society, ethnicity, culture and literature, and methods. Hunter has published numerous books and articles, including Symbolic Communities, and most recently Pragmatic Liberalism: Constructing a Civil Society.
Professor Hunter's broad methodological interests include multimethod research and studies in the rhetoric of science, and these are reflected in two of his books Foundations of Multimethod Research, and The Rhetoric of Social Research: Understood and Believed. He is continuing his research on symbolic ecology in a series of community case studies, including a restudy of Zorbaugh's The Gold Coast and the Slum, a study of the elite suburb of Kenilworth, a study of neighborhood responses to gangs, and a study of local ethnic institutions. He is also comparing poetic and social scientific conceptions of truth, and engaged in a long-term comparative study of civil society in the US and the UK.
He has served as Editor of the Local Community Fact Book and Urban Affairs Quarterly and Chair of the Community Section of the American Sociological Association. He was Director of the Urban Studies Program and Chicago Field Studies program, served as elected chair of the Northwestern University faculty senate and has served as Chair of the Evanston Plan Commission. 
Courses Taught
Soc 226: Sociological Analysis Syllabus
Soc 301: The City Syllabus
Soc 302: Sociology of Complex Organizations Syllabus
Soc 323: American Subcultures & Ethnic Groups Syllabus
Soc 376: Special Topics: Suburbia Syllabus
Soc 376: Special Topics: The Gang Syllabus
Soc 376: Special Topics: The Car Syllabus
Soc 476: Special Topics: Civil Society Syllabus
Soc 513: Urbanization and Community Syllabus
Books
Foundations of Multimethod Research: Synthesizing Styles
(with Dr. John D. Brewer), Sage Publications, 2006
Pragmatic Liberalism
Palgrave, 2007
The Rhetoric of Social Research: Understood and Believed
Rutgers University Press, 1990
Back to top