Nicola Beisel
Associate Professor Emerita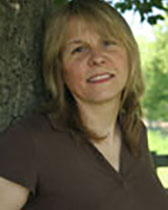 Area(s) of Interest
Cultural Sociology, Sex and Gender
Relevant Link
Center for Law, Culture, and Social Thought
Gender Studies Program
Biography
Professor Beisel studies the relationship between moral politics and the reproduction of children. Her first book, Imperiled Innocents: Anthony Comstock and Family Reproduction in Victorian America (Princeton, 1997), examined the career of Anthony Comstock and his wealthy supporters in the New York Society for the Suppression of Vice. Comstock authored the nineteenth-century laws banning the distribution of "obscene" materials, including information about birth control and abortion.
Beisel is currently working on a book titled Aborting Race: Color Blindness in the American Abortion Debate. Her paper "Abortion, Race and Gender in Nineteenth Century America," which was co-authored with former Gender Studies major Tamara Kay, appeared in the American Sociological Review in 2004. The paper was awarded Best Recent Article prizes by the Political Sociology Section and the Race, Class and Gender Section of the American Sociological Association (2004).
Prof. Beisel has been the recipient of fellowships from the John Simon Guggenheim Foundation and the National Humanities Center, and was named Charles Deering McCormick Professor of Teaching Excellence in 2000.
Courses Taught
SOCIOL 216: Gender and Society
SOCIOL 356: Sociology of Gender
SOCIOL 476: Special Topics: Race and Reproduction
SOCIOL 476: Special Topics: Social Movements
Publications
Imperiled Innocents: Anthony Comstock and Family Reproductions in Victorian America, Princeton University Press, 1997.
Back to top